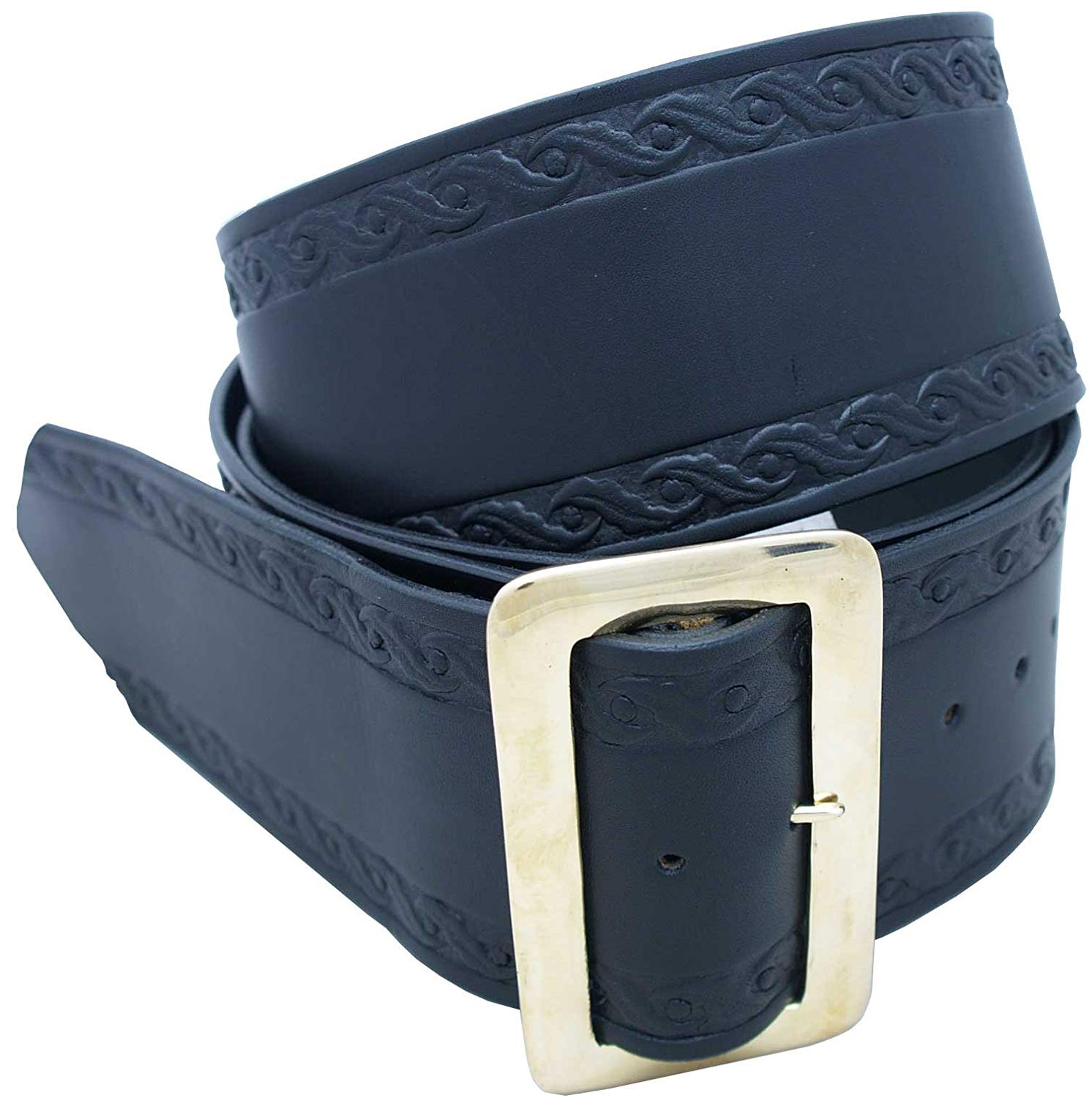 3 1/2" Leather Santa Belt w/ Design
CURRENTLY OUT OF STOCK. WE RESTOCK IN AUGUST.
3 1/2" Santa Belt in Black leather with solid brass cast buckle. This Santa belt has a rich black color with a decorative holly leaf design on each edge. This solid cast brass buckle is highly buffed for a beautiful finish.
Comes in three sizes: Small (46" to 56") waist size, Medium (56" to 66") waist size, and Large (66" to 76") waist size.
The belt has 10 holes 1" apart
Thick black American leather
Solid brass buckle
Holly leaf design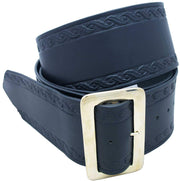 3 1/2" Leather Santa Belt w/ Design