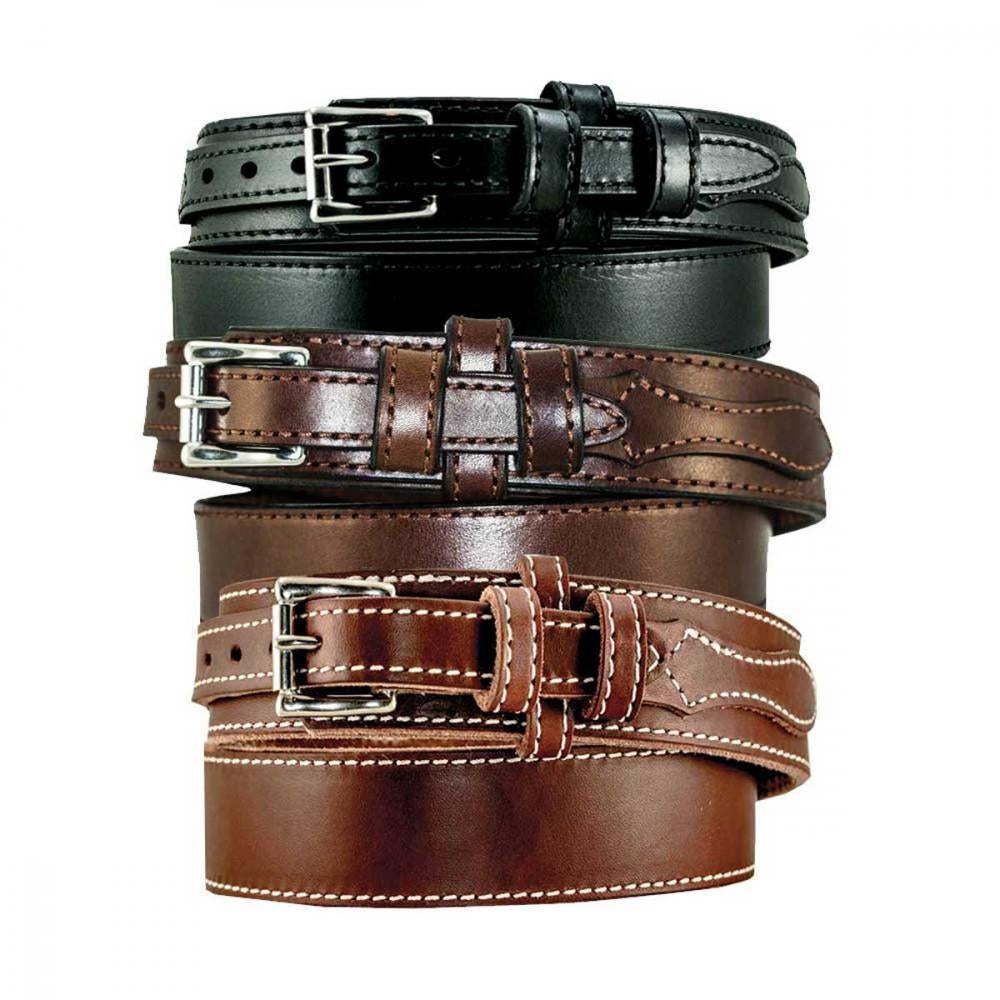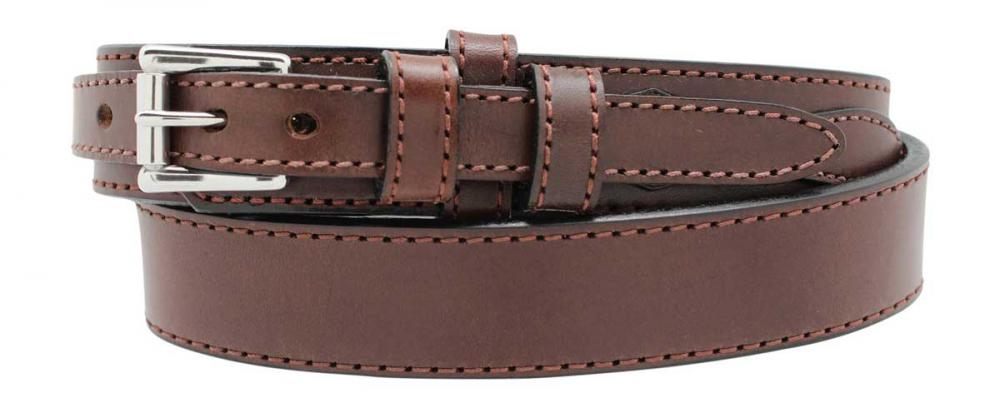 1 1/2" Ranger Style Men's Work Belt
This Quality Belt is a Piece of American History! The Ranger Belt was used by the Texas Rangers in the wild west, This belt style has survived the test of time and although many don't use it to tote six-shooters anymore, it's still a classy style belt that will suit you well!
Quality American Tanned Leather
3/4" Brass Plated Buckle is attached with Chicago screws, allowing easy removal and replacement with a buckle of your own!
10-Year Guarantee!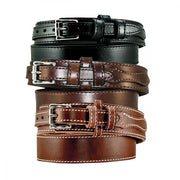 1 1/2" Ranger Style Men's Work Belt