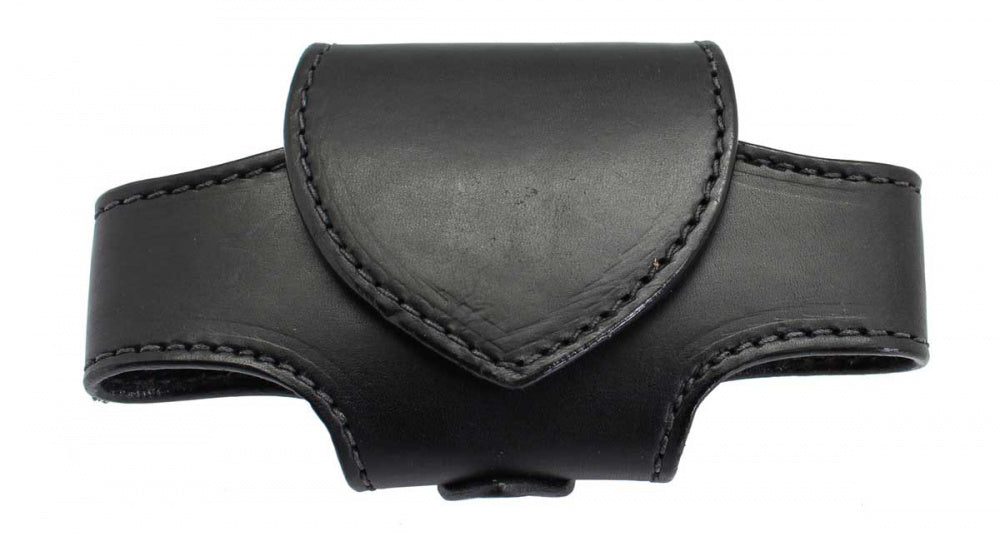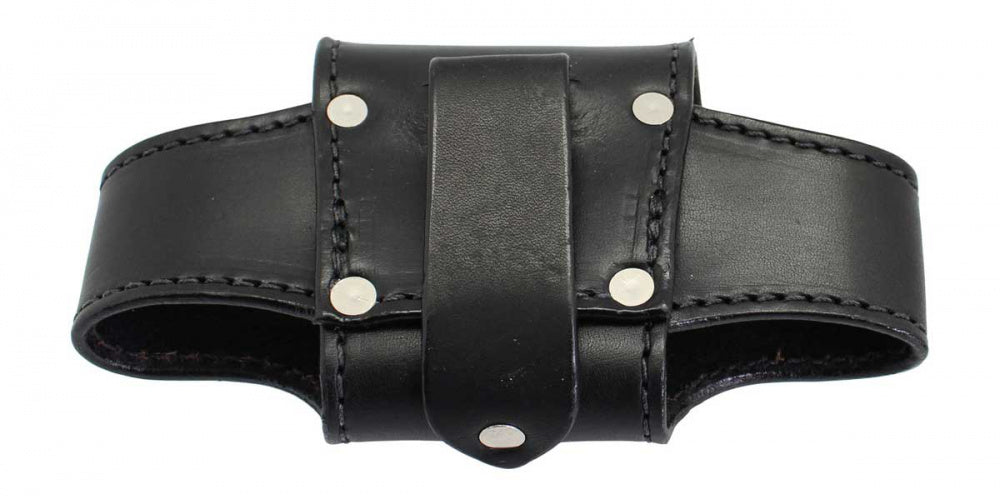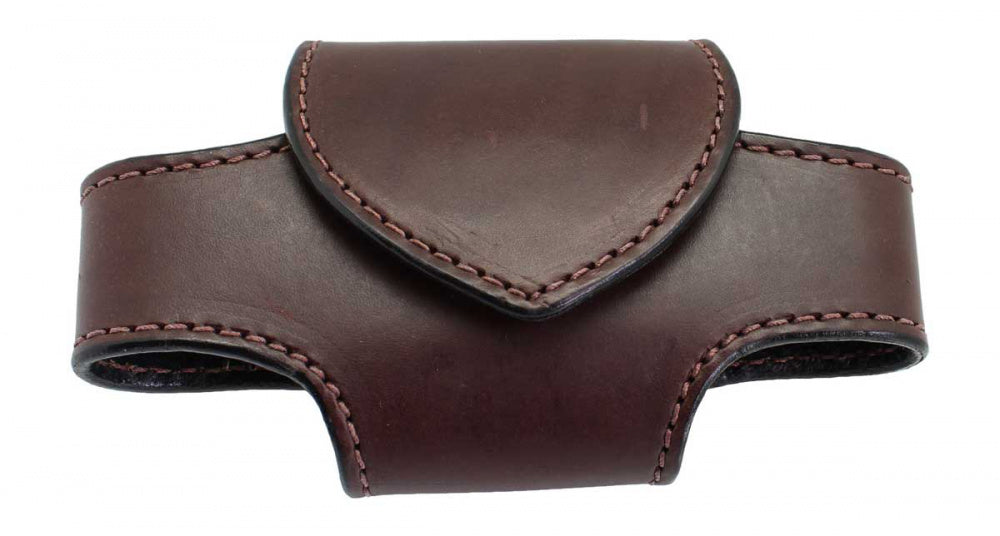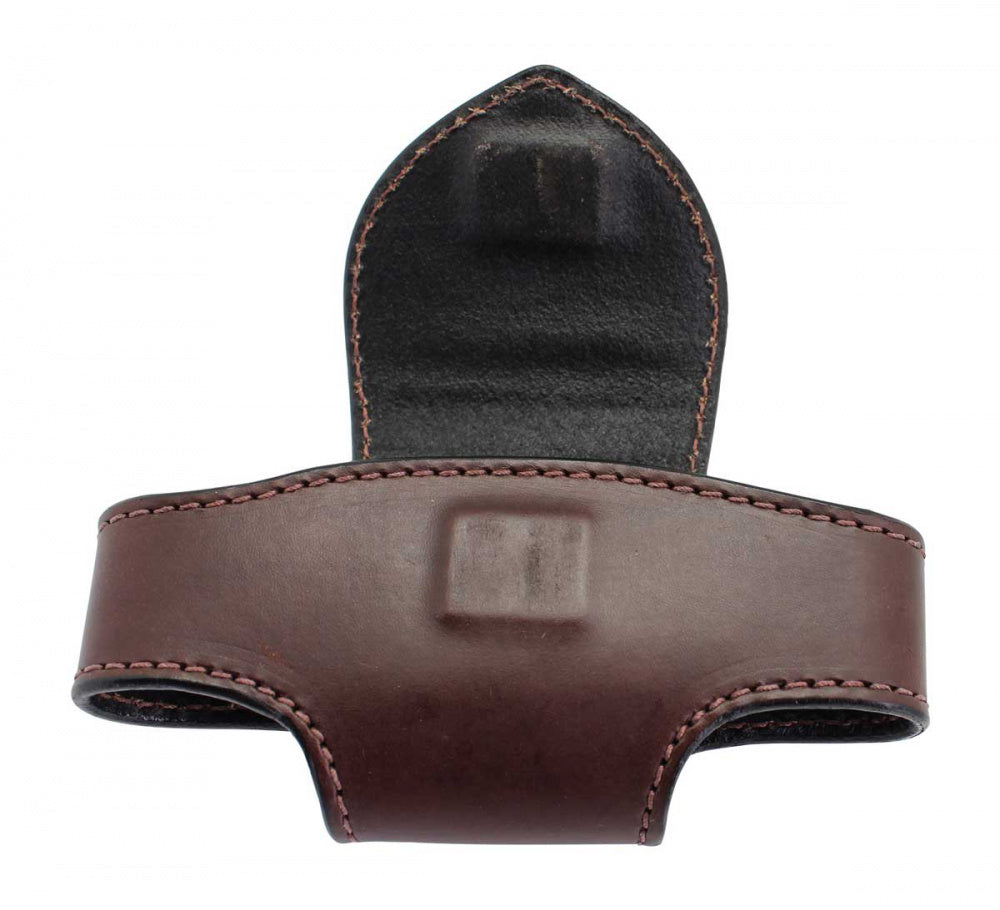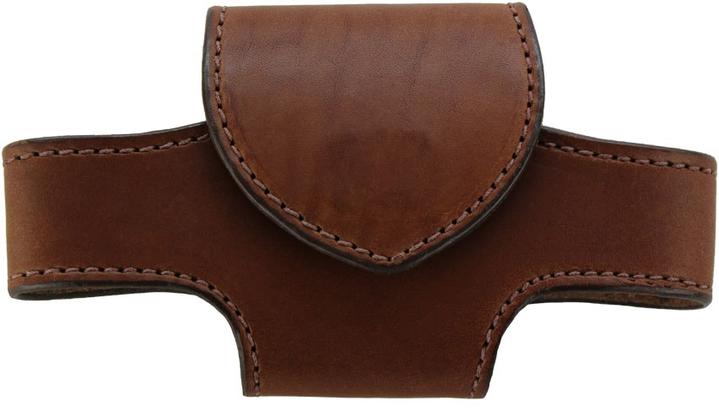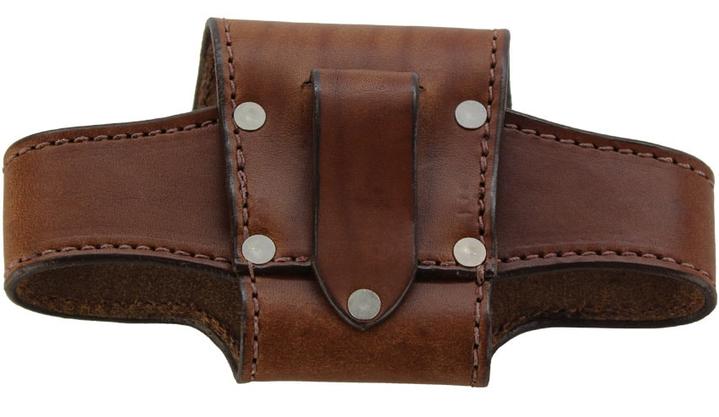 Horizontal Plain Leather Cell Phone Holster
USA Made quality at its best! Handmade from the best leathers available, this cell phone holster will transport you back to the 1800's when leather products were made with quality materials and lasted for years or even decades.  Stop wasting money on foreign made leather case imposters and upgrade to the best USA made holster you will ever own!
Available in Large and XL to fit most cell phones with a protective case (see sizing below).
This holster is designed to be used with a cell phone that has a protective case on it to give the phone some thickness to fill out the case.
Please measure your phone with the protective case using the chart below to figure out what size you will need to order. 
We use a strong magnet to secure the flap. Small magnets like we use have no adverse effects on your smartphone.
There is one leather loop stitched on the back to feed your belt through.  
It will fit up to a 1-3/4" wide belt. Thick belts fit in the loop also.
Stitched in heavy weight nylon thread.
3 Year Limited Warranty - Visit the bottom of our website for warranty information.
USA Made
Measure your phone with the protective case on to see which size you need.
Size Large (Fits Phone up to 6" x 3-1/8" x 3/4")
Size XL (Fits Phone up to 6-1/2" x 3-3/8" x 3/4")
Horizontal Plain Leather Cell Phone Holster