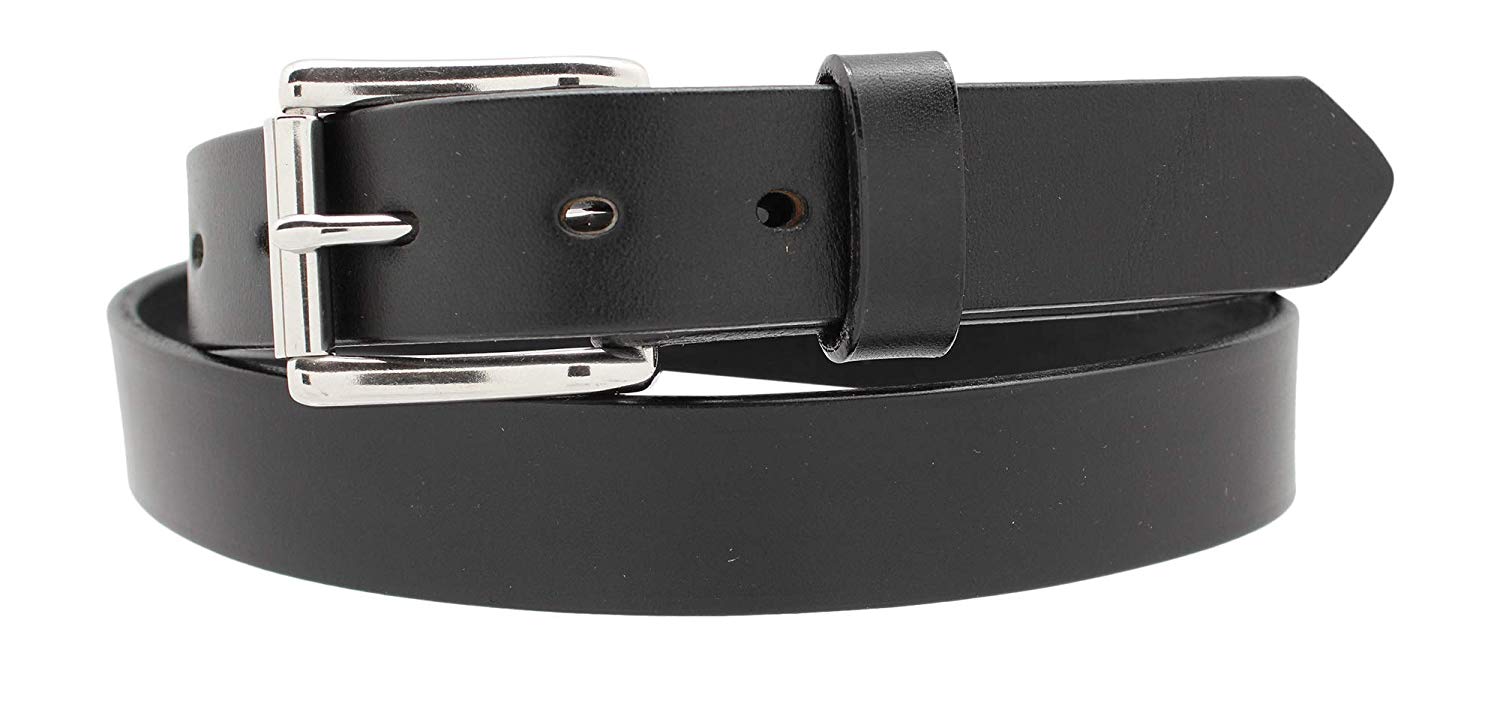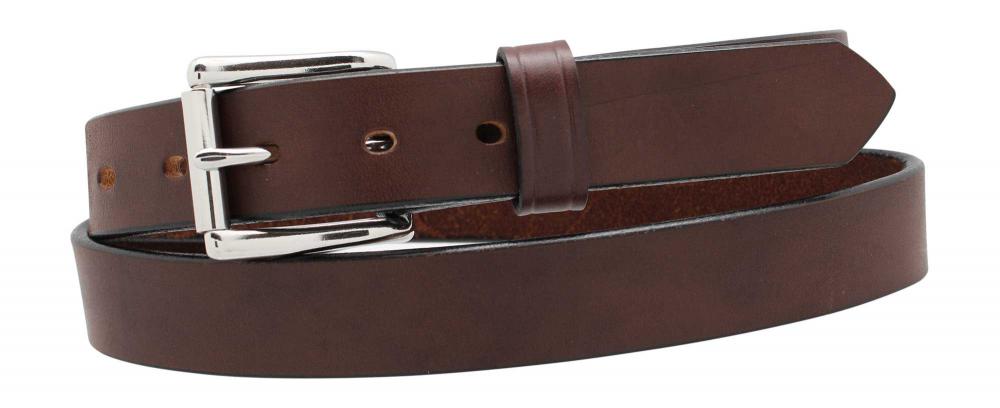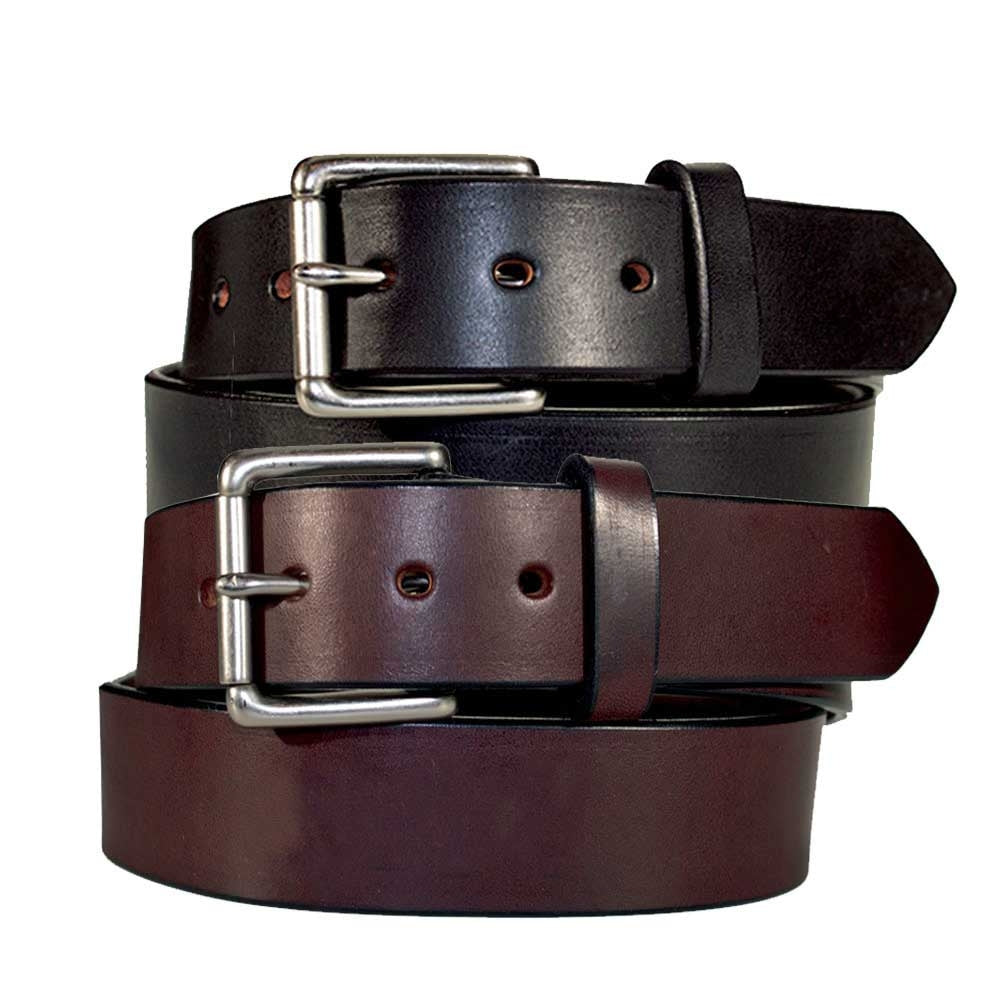 1 1/4" Full Grain Leather Heavy Duty Work/Casual Jean Belt
This is a high quality 1 1/4" plain harness leather belt. Harness leather is stuffed with waxes and oils in the tanning process. This makes the leather stiff and firm. This belt is not stitched and is perfect for casual, work, or dress. 
Accented with a stainless steel roller buckle that is interchangeable and is attached by 2 Chicago Screws.
Made with 5 holes to fix size adjustability. If your size is ideal then buckle will be placed in the center hole. Be sure to add 2" to your regular pant size for the perfect fit.
If you don't like your belt we will buy it back no questions asked! 10-Year Guarantee!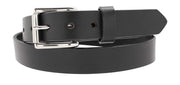 1 1/4" Full Grain Leather Heavy Duty Work/Casual Jean Belt