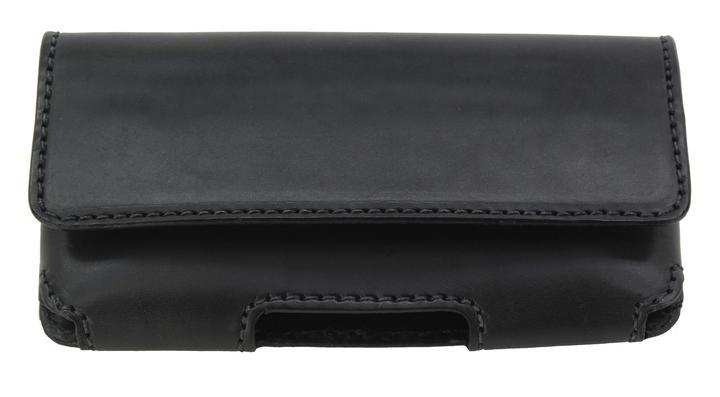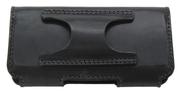 Cell Phone Leather Belt Holster Horizontal Heavy Duty Case
Every Horizontal Cell Phone Case is handcrafted to order. YourTack Horizontal Cell phone cases are made of 100% USA Full Grain English Bridal Leather. Quality leather cell phone cases made with the working person in mind. These cases are tough, they have a double stitched leather belt loop sewn on, the loop slides easily onto your belt. It will not come off without unbuckling your belt. We use heavy duty nylon stitching so that your case will not fall off your belt and break your phone. All of these cases close with Velcro closure. The cases are all leather lined, that means 100% USA Full Grain Leather on the out side as well as on the inside. YourTack Leather Cell Phone Cases case made to perfection with very thick leather that you should never have to replace! Don't buy a cheap Leather case from the flea market that will last you a week or two, buy YourTack! Quality you deserve!
If your phone is smaller than 5" long, it may move around too much in the case.
Measure your phone with the protective case on to see which size you need. The inside is a little larger than the max size dimensions below so there will be enough play to get your phone in and out easily.
Size Large (Fits Phone up to 5-5/8"" x 3-1/4" x 1/2")
Size XL (Fits Phone up to 6-3/8" x 3-1/4" x 5/8")
Size XXL (Fits Phone up to 7"-3/8" x 3-3/8"

 

x 5/8")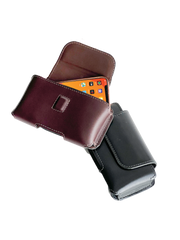 Cell Phone Leather Belt Holster Horizontal Heavy Duty Case