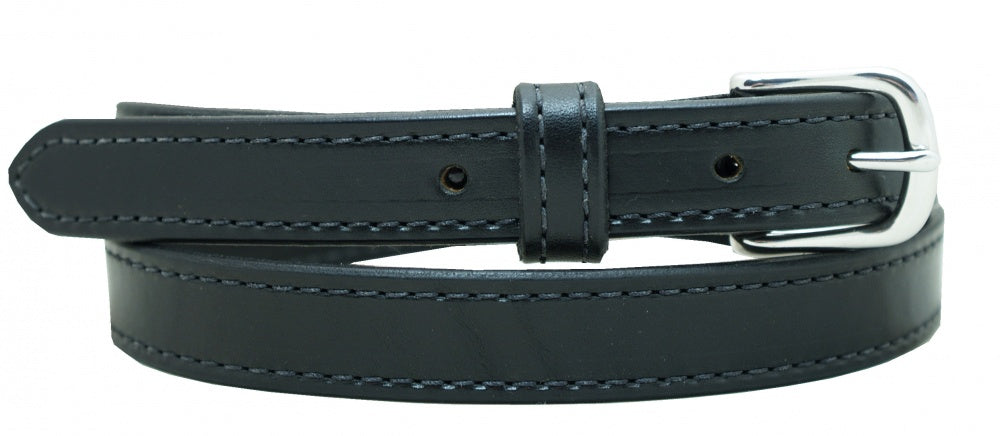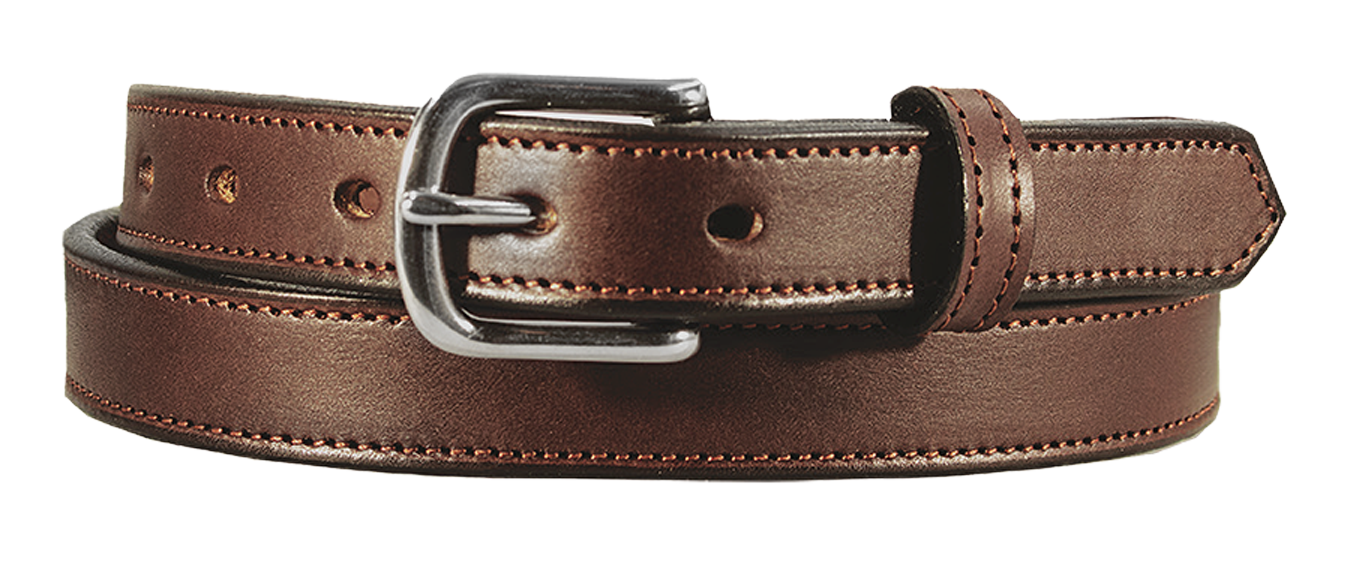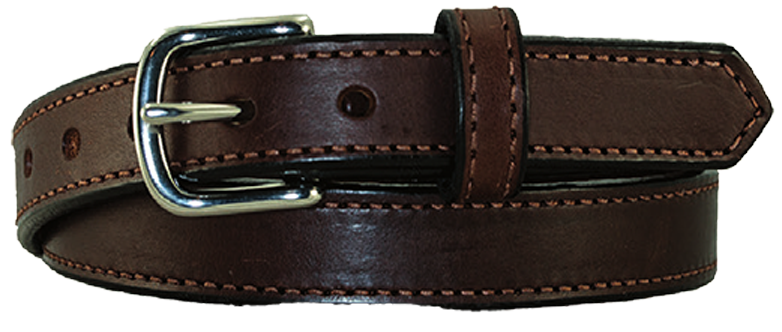 1" Stitched Harness Leather Belt
This is a classic 1" harness leather belt with decorative stitching. Harness leather is stuffed with waxes and oils in the tanning process. This makes the leather stiff and firm. This 1-inch leather belt is stitched and is perfect for casual, work or dress.
The brown belts have solid brass buckles and the black belts have stainless steel buckles.

The buckles are attached with chicago screws so that the buckles are interchangeable.

1" Stitched Harness Leather Belt