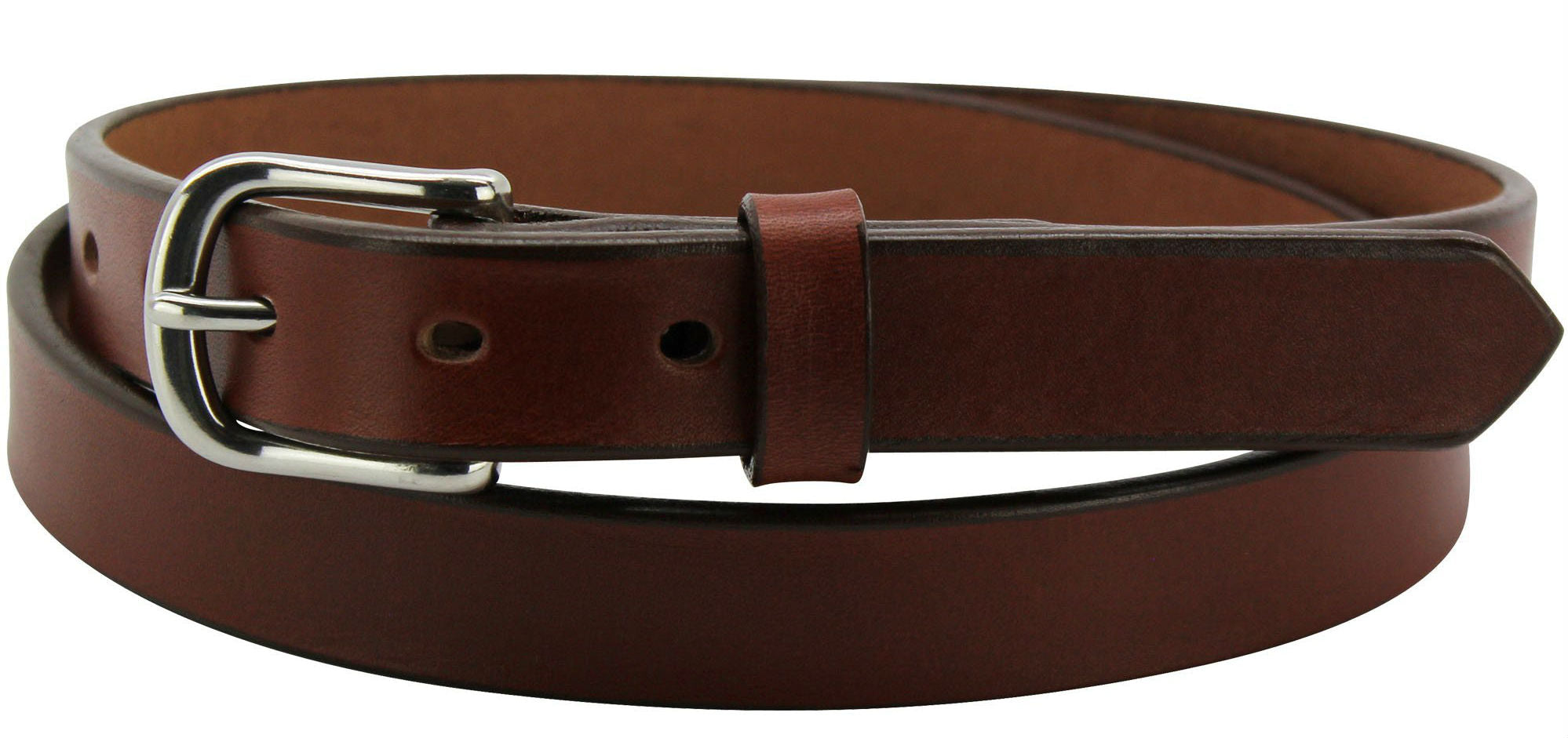 1" Plain Smooth Leather Dress Belt
This is a classic 1" harness leather belt. Harness leather is stuffed with waxes and oils in the tanning process. This makes the leather stiff and firm. This plain leather belt is perfect for casual, work, or dress. 
REMOVABLE BUCKLE – Each buckle is attached with Chicago screws, meaning you are able to replace it with one of your own buckles. If you lose the Chicago screws we replace them for free.
Made with 5 holes to fix size adjustability. If your size is ideal then buckle will be placed in the center hole. Be sure to add 2" to your regular pant size for the perfect fit.
*Harness: Vegetable tanned Beautiful leather stuffed with heavy tallows for exceptional weight, thickness, ease of cutting, and durability. Harness leather is soft and supple, yet holds its shape very well. Ideal for: Work or show harnesses and saddlery.
All of our products have a 100% customer satisfaction guarantee. All of the belts have a 10-year guarantee. Each product is built to last and won't fall apart! We want to please our customers and we want you to love our products!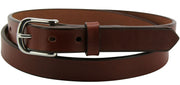 1" Plain Smooth Leather Dress Belt