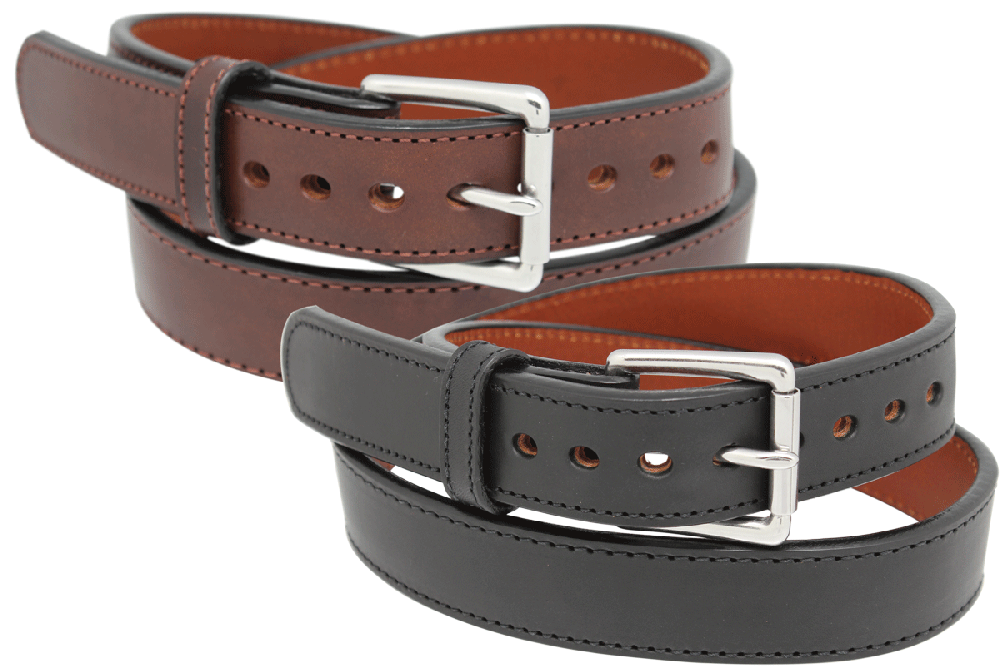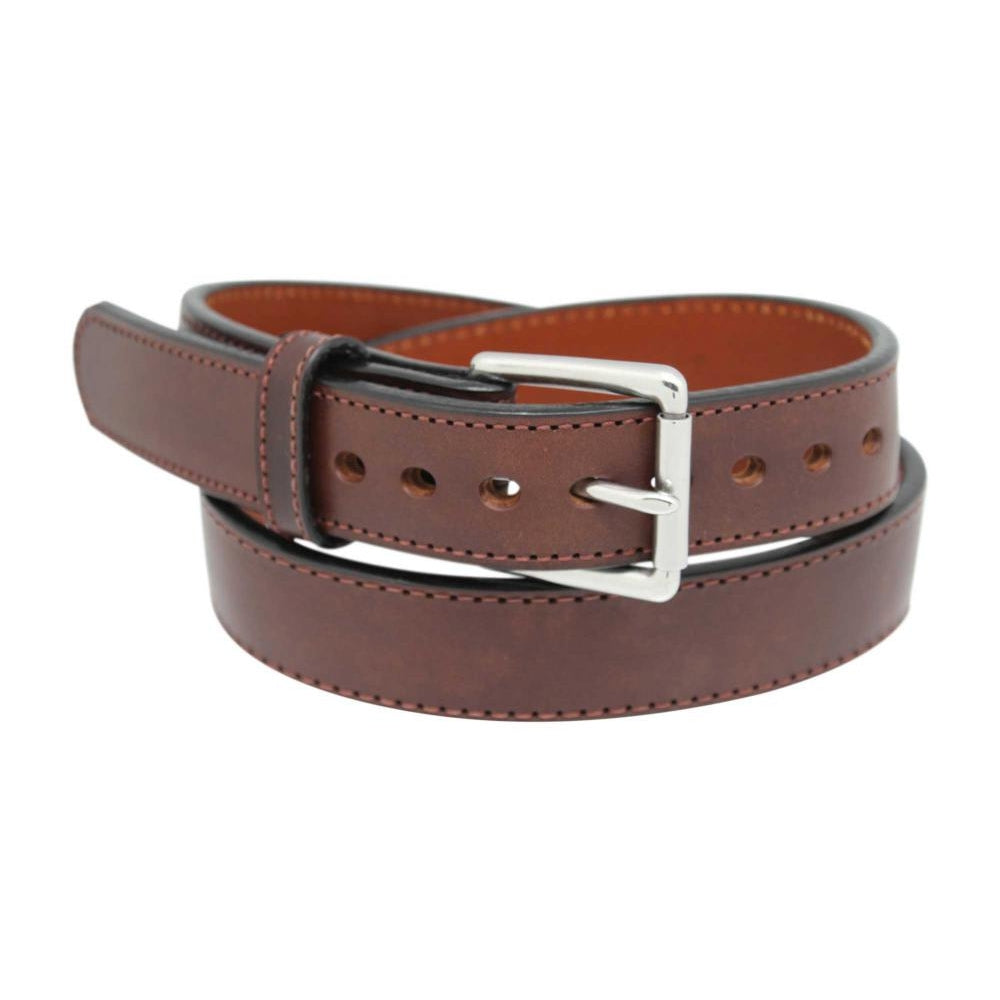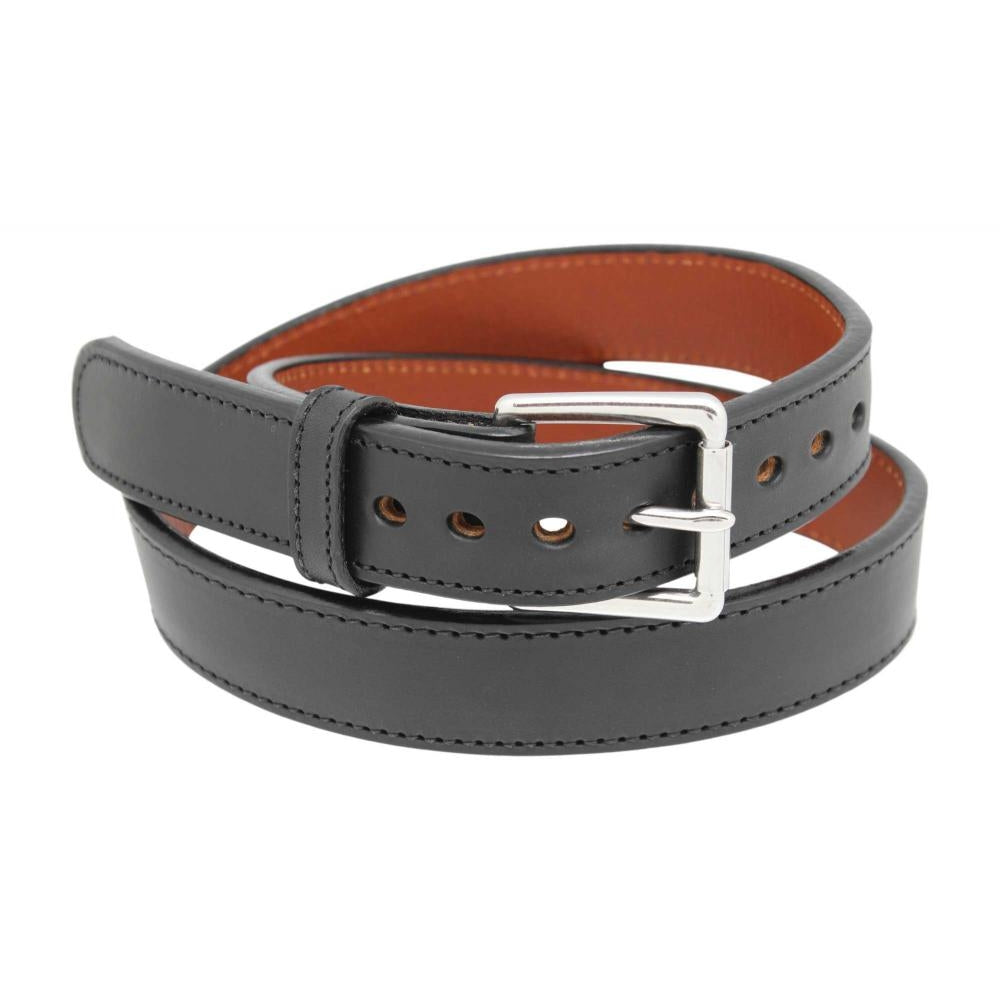 1 1/2" Stitched Steel Core Gun Belt
This 1 1/2" wide Steel Core Gun Belt is 15oz (1/4" thick) of 100% USA Full Grain Harness Leather. Our steel core belt is maximum weight-bearing as the Steel Core is made of Spring Steel and coated with an anti-rust laminate that is placed between double layers of harness Leather.
This makes a great gun belt as it will not roll out and cause the weapon to hang away from your body.

The belts have stainless steel buckles.

The buckles are attached with Chicago screws so that the buckles are interchangeable.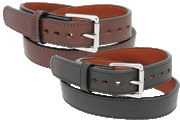 1 1/2" Stitched Steel Core Gun Belt