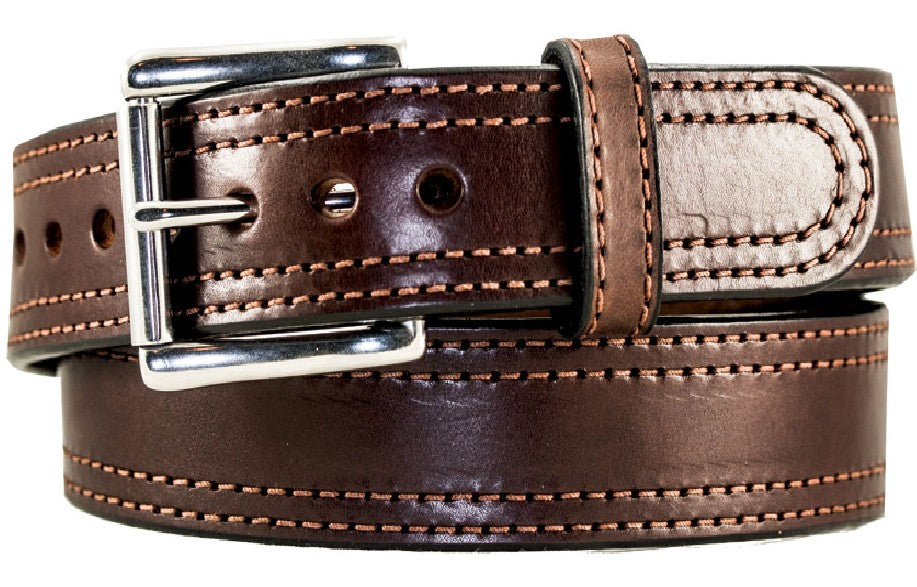 1 1/2" Double Stitch Gun Belt
This beautiful leather belt will transport you back to the 1800s when belts were made with quality materials and lasted for years or even decades. This Belt is our thickest and stiffest leather, perfect for work or holster carry.
Approx. 1/4" Thick
15 oz Stiffer Leather
Available in belt sizes 32 to 54 inches.
One solid piece of leather. The stitching is just for looks.
Made with black Chicago Screws so you may switch out buckles or use your own. 
1-1/2" wide
9 holes, spaced 3/4" apart
Double Stitched in a heavyweight nylon thread similar to car leather seats.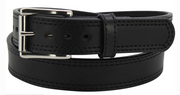 1 1/2" Double Stitch Gun Belt