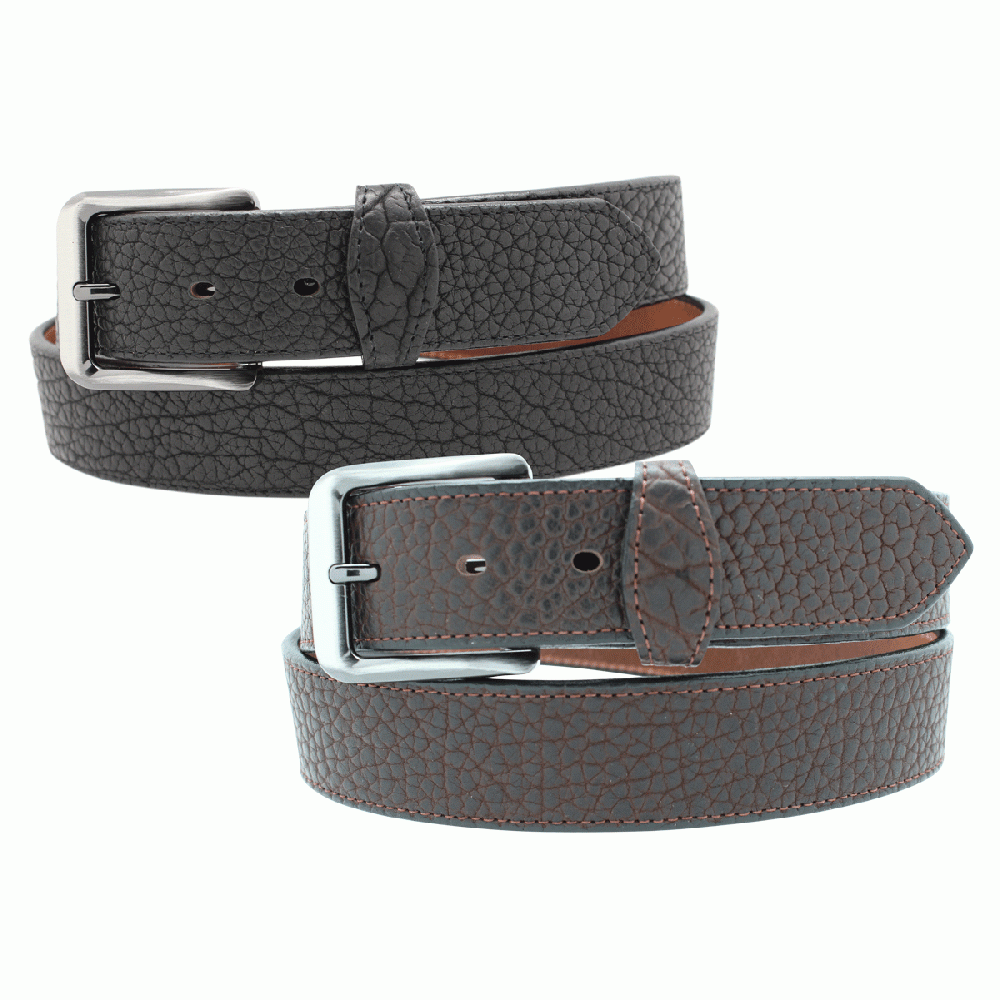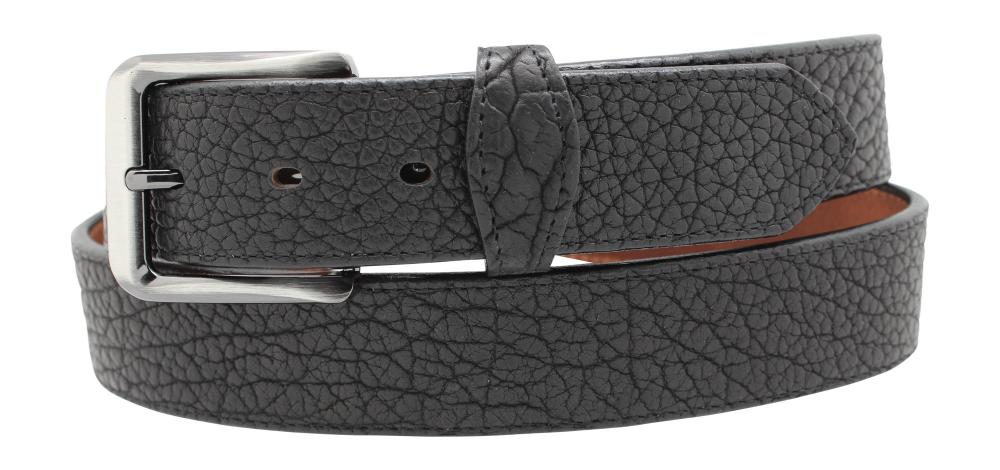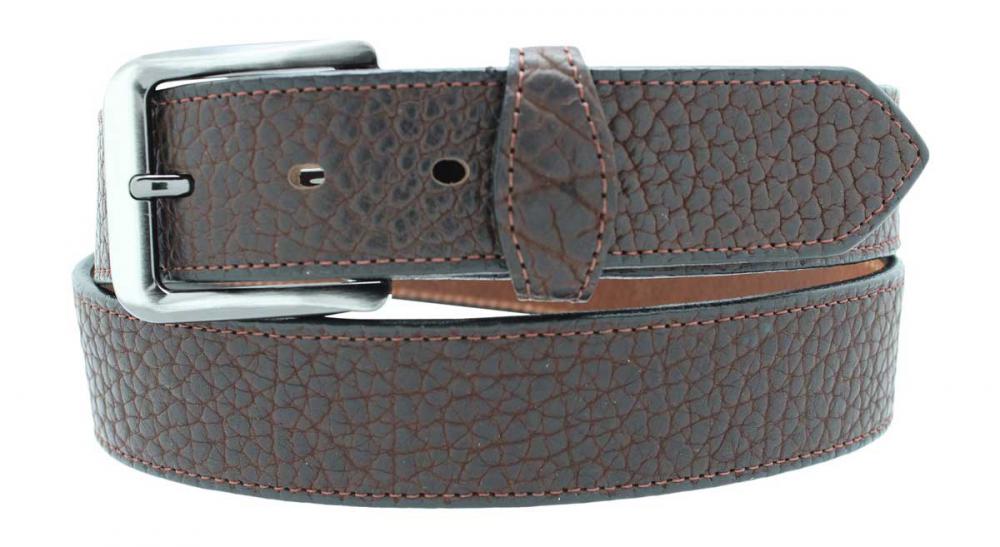 1 1/2" Classic American Bison Belt
1 1/2 inch buffalo leather belt made from a high quality leather from American bison. This quality buffalo leather is very supple and smooth.
The leather is two-ply, lined with skirting leather on the back on the belt.

The buckle is attached with Chicago screws so you can easily remove and replace them.

This men's bison leather belt comes in dark brown, and black buffalo leather.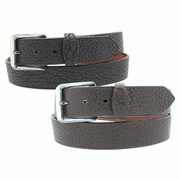 1 1/2" Classic American Bison Belt