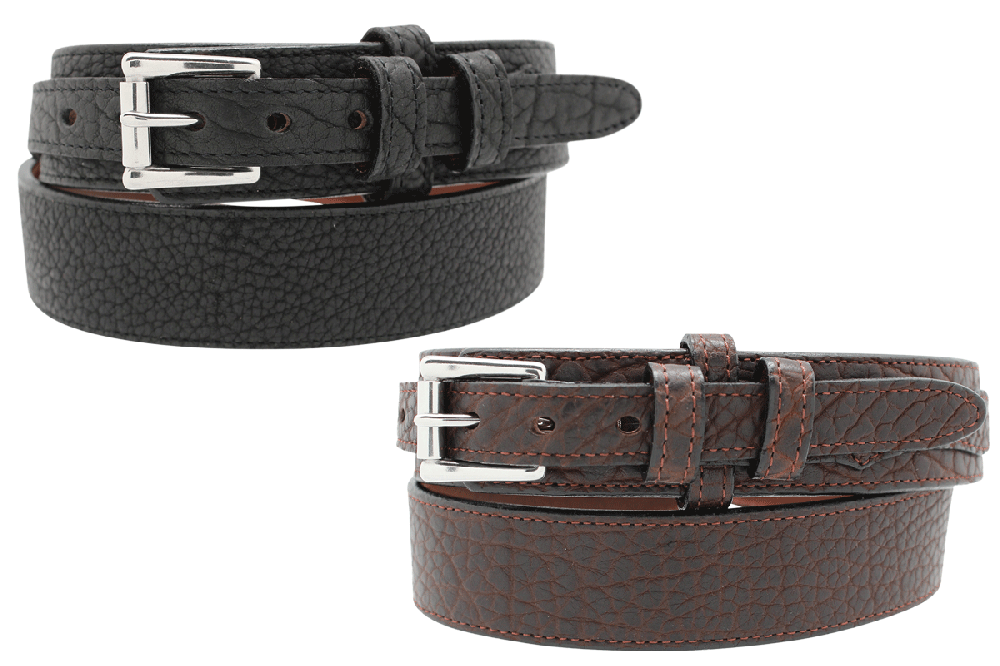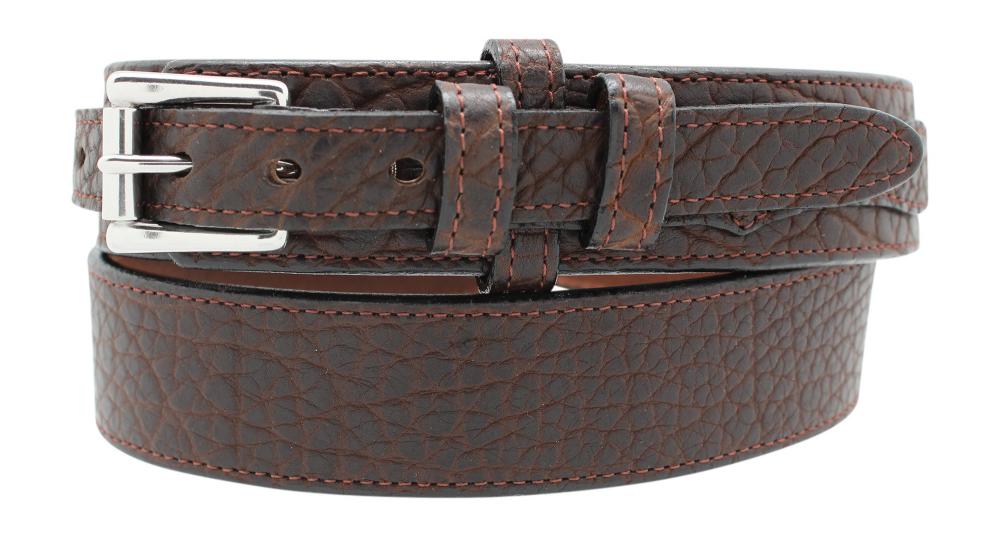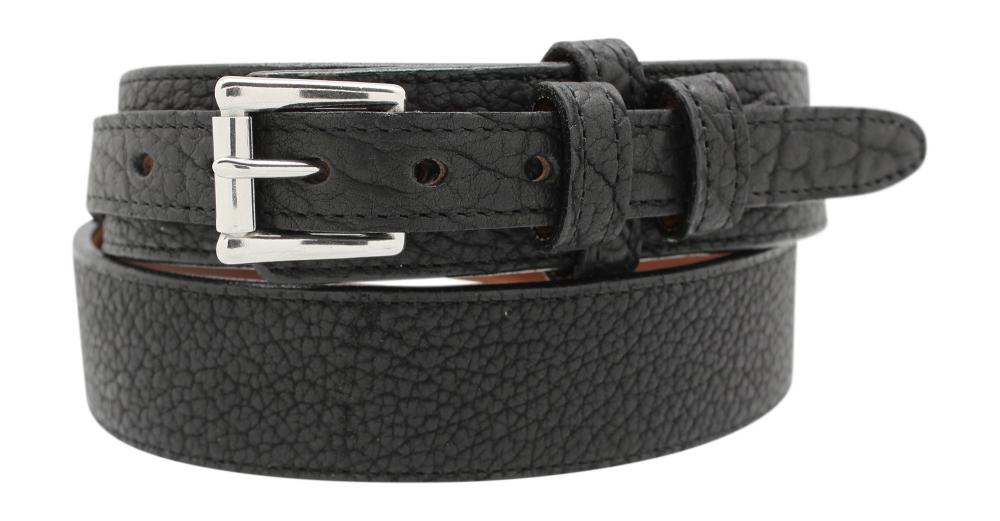 1 1/2" American Bison Ranger Belt
Made from high-quality leather from American bison.
Very supple and smooth.
The leather is two-ply, lined with skirting leather on the back on the belt.
This buffalo leather tack belt's buckle is attached with Chicago screws so you can easily remove and replace it!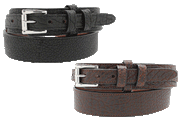 1 1/2" American Bison Ranger Belt