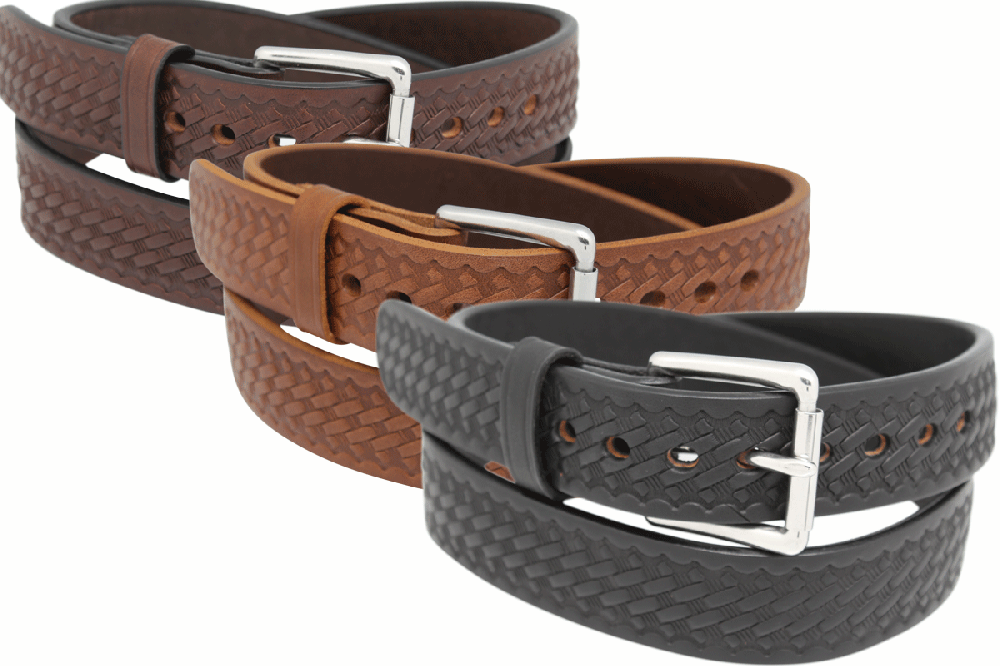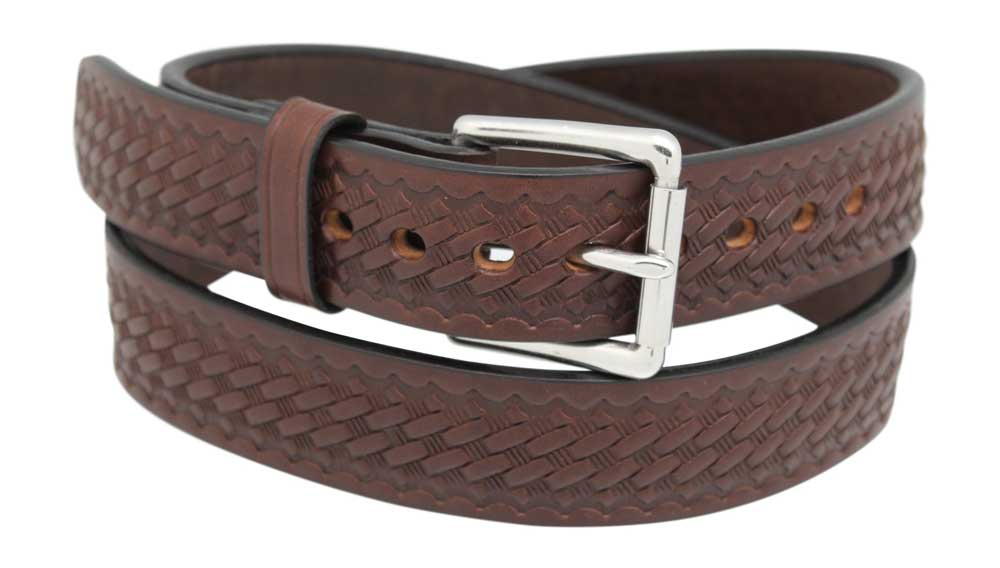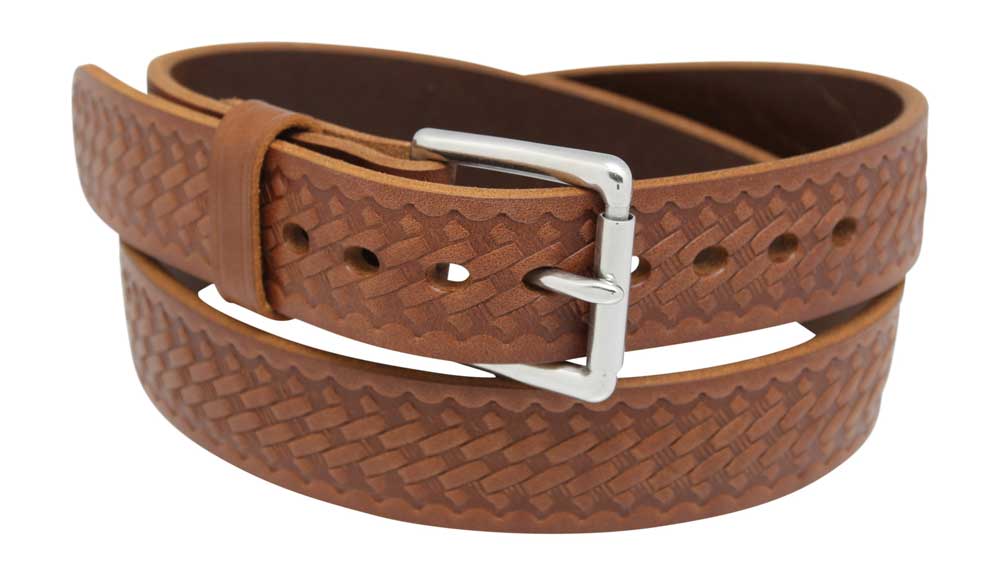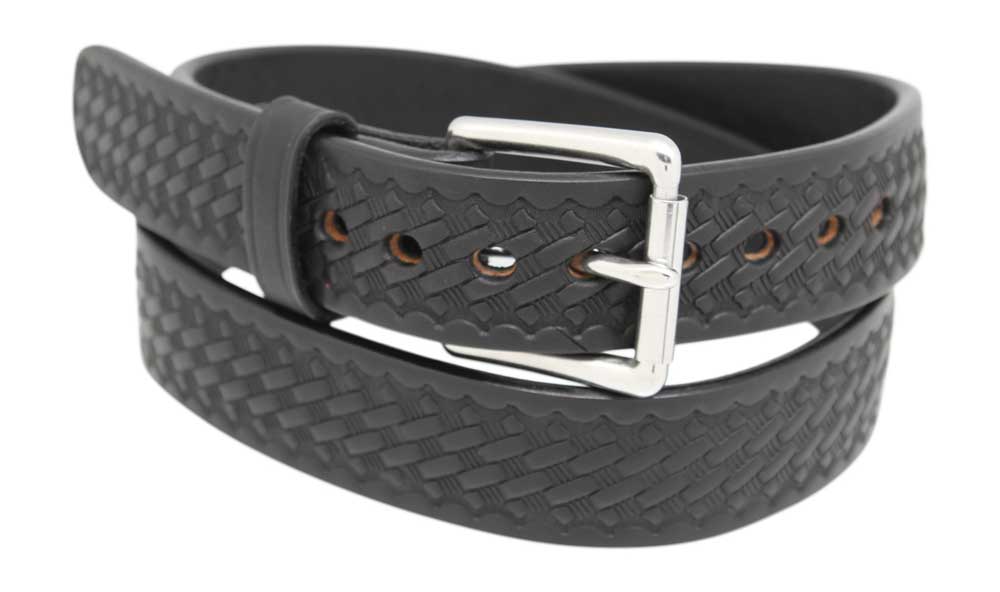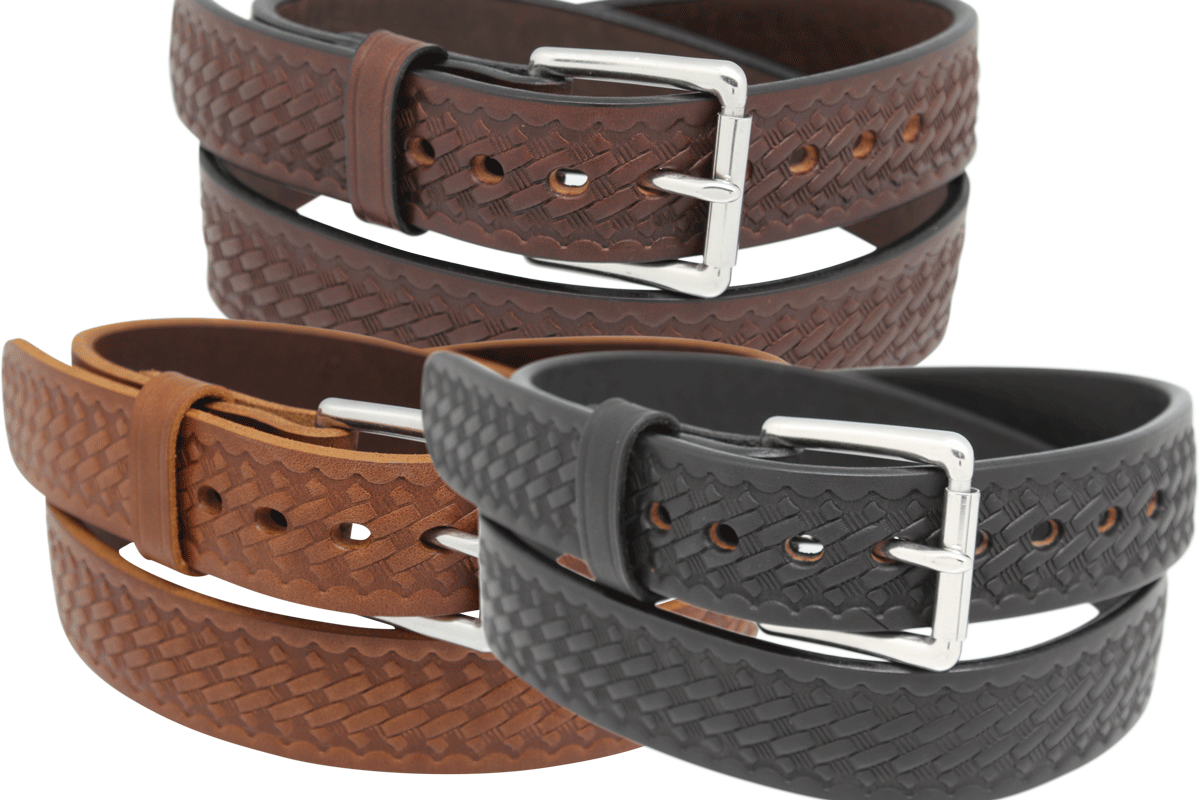 1 1/2" Basketweave Gun Belt
Embossed with a sharp basket weave pattern.

Harness leather is stuffed with waxes and oils in the tanning process, 

making the leather stiff and firm.
1/4" Rigid Leather.
Stainless Steel Roller Buckle
This makes or a great belt to carry a pistol

 

on as it will not roll out and cause the weapon to hang away from your body.

There are 9 holes so you can easily adjust the belt to it fit you snugly and 

go from IWB to OWB easily.
The buckles are attached with Chicago screws so that the buckles are interchangeable.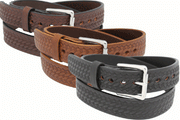 1 1/2" Basketweave Gun Belt