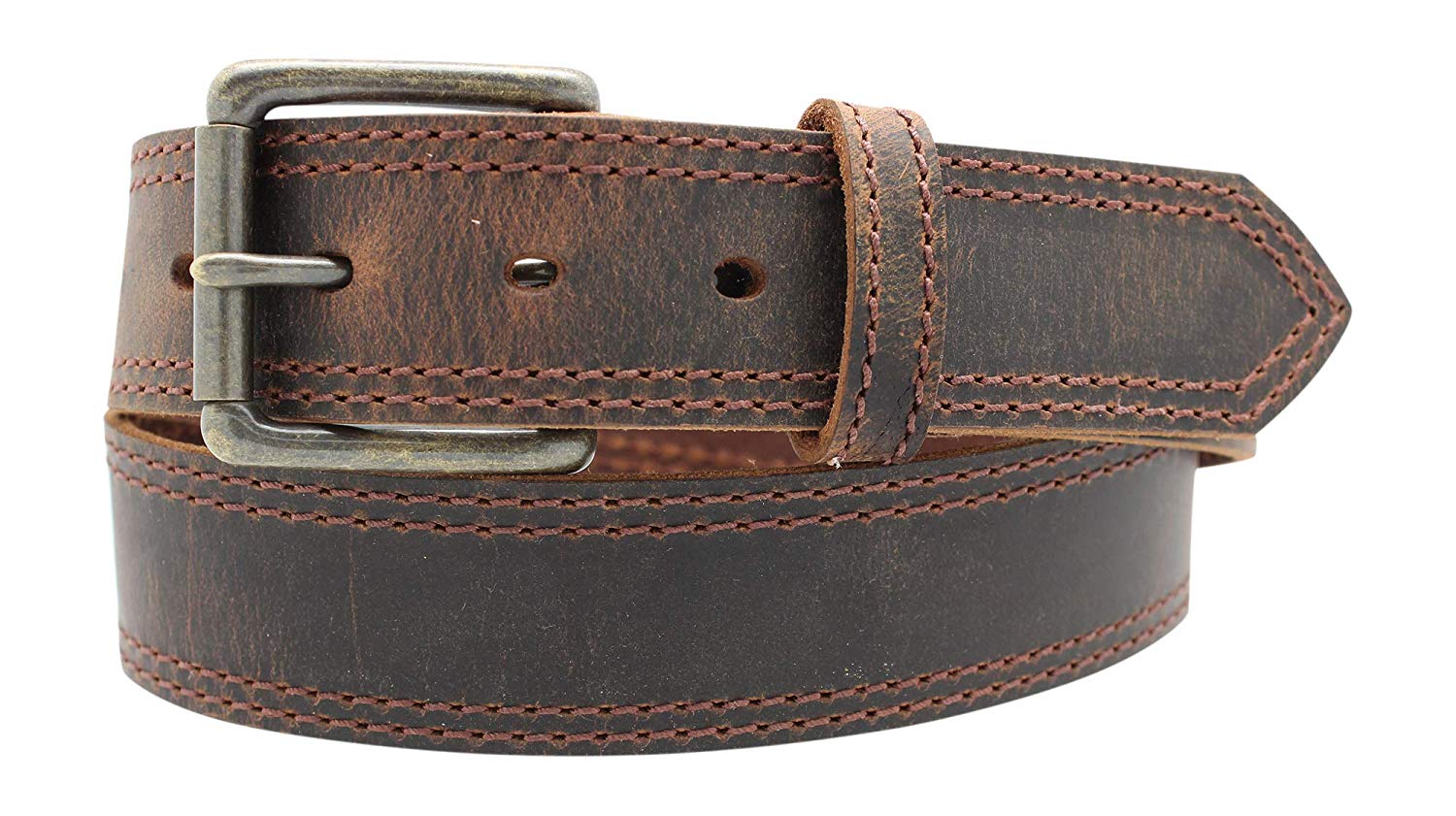 Distressed Leather Belt Double-Stitched Full Grain Leather
This double-stitched distressed belt is 1 1/2" wide of Oil-tanned leather belt is made out of 100% full-grain leather. The distressed leather offers a rich look, it lightens as it bends and darkens when it lays flat, add character to everything you wear! 
SOFT & COMFORTABLE! Made with one full piece USA Full Grain Leather that is Oil Tanned at our factory in Indiana
Made with 5 holes to fix size adjustability. If your size is ideal then buckle will be placed in the center hole
Be sure to add 2" to your regular pant size for the perfect fit
10-Year Guarantee!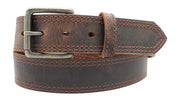 Distressed Leather Belt Double-Stitched Full Grain Leather