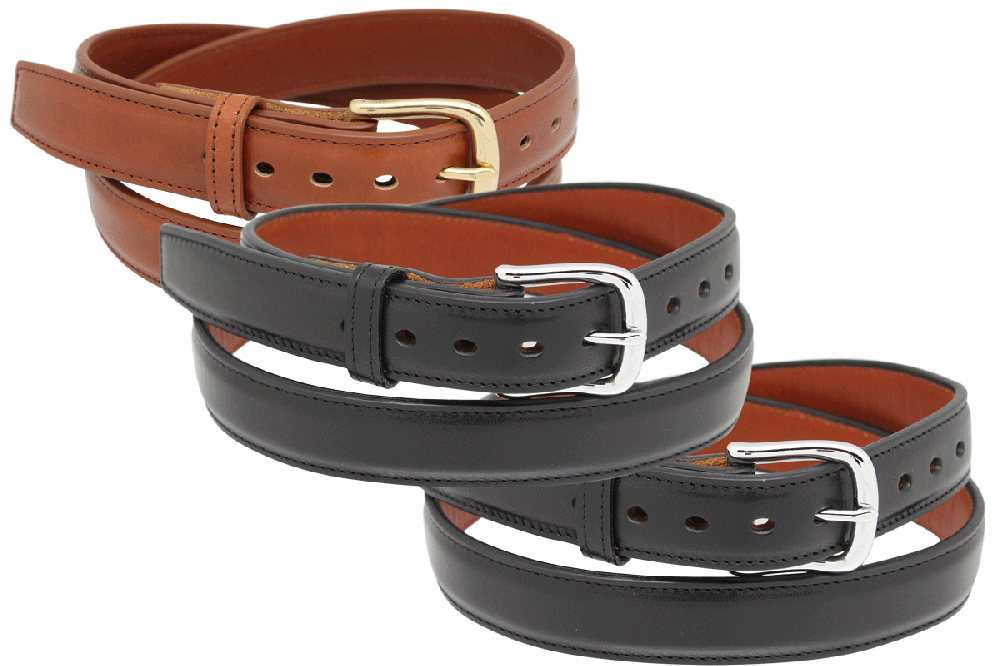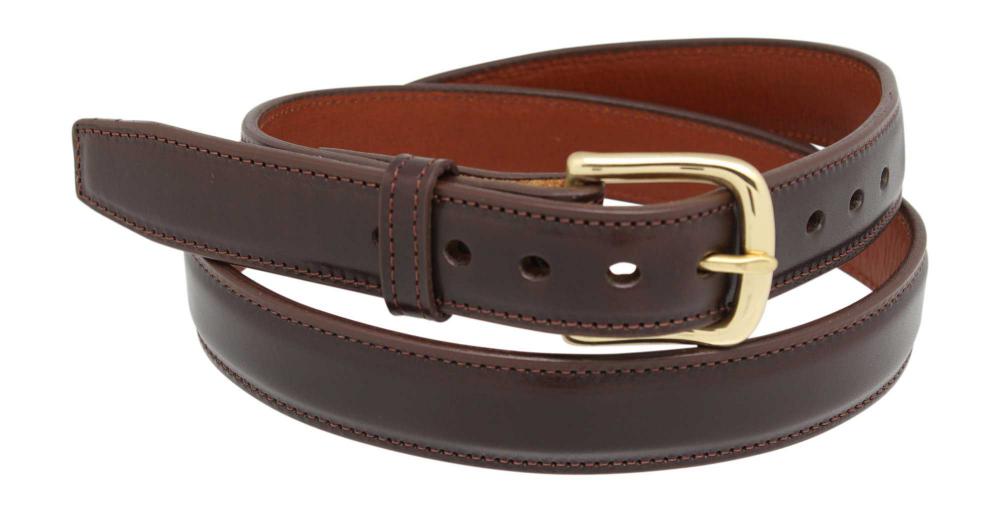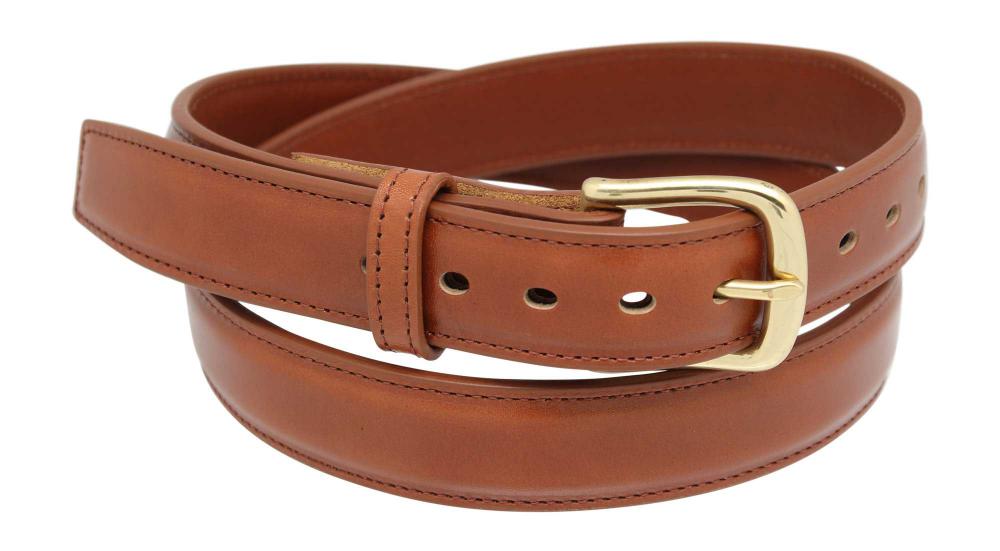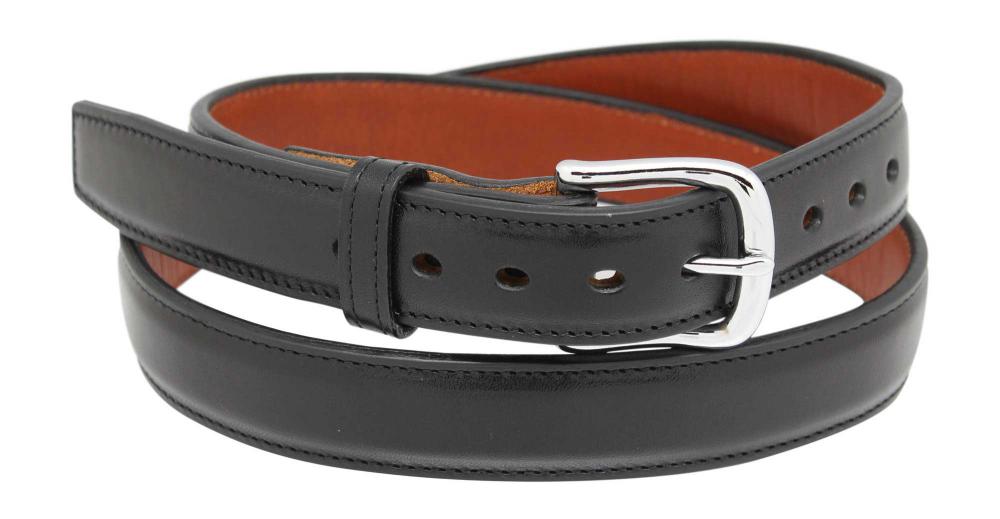 1 1/4" Steel Core Gun Dress Belt
This heavy-duty steel core pistol belt is made with superior quality full-grain Italian Leather at 17oz ( 5/32" thick) and 1 1/4" wide. The Steel Core is made of Spring Steel and coated with an anti-rust laminate that is placed between double layers of two full pieces of leather. There is a single row of decorative stitching, the stitching is made with heavy nylon thread that will never fray. The Italian leather is hand finished with waxes and oils to produce a very smooth finished look.
This Italian leather CCW belt is available in Black, Medium Brown and Dark Brown, it is available from size 32" to 50".

The Black and Dark Brown ultimate concealed carry belts are equipped with nickel-plated buckles.

YourTack heavy duty gun belt buckles are attached with Chicago screws so that the buckles are easily interchangeable.

This steel gun belt is perfect for IWB or OWB as it will not roll out, sag, or cause the weapon to hang away from your body.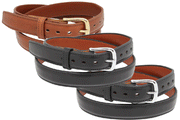 1 1/4" Steel Core Gun Dress Belt